Commission Status: Maybe.
Trades: Rarely.
Requests: No.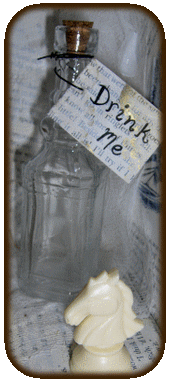 I am Tserisa, also known to a few folks here and there as Andi, a velvety black dragon from Portland Oregon! I live with my two significant others, Terence (Zlatohrbitek), a computer programmer, and Vanessa (Honah), an animator.
I am a part-time horseback riding instructor at Bradley's Equine Assisted Therapeutic Riding Center, when my health allows. I teach horesback riding for both disabled and able-bodied riders. I teach dressage, as well as horsemanship, general English, and Western. I am a therapeutic horseback riding instructor, working with clients with cognitive, psychological, and physical disabilities. I started out as a client, and BEAT did amazing things for me, I can't recommend them enough. They are also always looking for reliable volunteers who can devote their time and energy and commit to a regular schedule!
I love art. These days I spend most of my art energy working with mud. I absolutely love ceramics and pottery, and have been mucking about with both both functional and sculptural work. My primary focus of late has been decorating functional vessels (mugs, cups, vases, and bowls) with illustrations of fantasy and real animals, hand-painted directly onto the pottery, and then glazed. I also enjoy drawing and watercolor. I'm not pro at any of this stuff, it's just for fun. I sell my pottery online in my Etsy shop, Velvet Dragon Studios and my other art and older pieces can be seen in my galleries.
I am a complete and total geek in many realms (scifi, fantasy, fandom, gaming, comics, etc. etc.) and manage or participate in several online communities. I am the founder and an admin of The Gryphon's Guild, a fantasy community for fans of gryphons and other mythical creatures. I am also a moderator on UltimateBettas, which is, in my opinion, the best betta community on the internet.
Other interests and hobbies include pets and animals of many kinds, outdoor activities like camping and hiking, gardening, carnivorous plants, reading, and music (in particular I attend a lot of operas and classical, symphonic, and choral concerts).
Copyright © Andi "Tserisa" Supalla; please do not alter, distribute or copy contents.