Tser's
CyberSlug Adoption Center
Welcome to the CyberSlugs Homepage, your center for adoptable virtual 'Slugs, 'Snails and 'Shrooms.

Across the internet, you will find virtual cats, dogs, hatching eggs, doompahs and even bagels.

This is the only service finding adoptive parents for homeless 'Slugs.

My own Slug, Trigger, has given me nothing but joy, and I know that you, as a CyberSlug adoptive parent, will be happy and fulfilled.

Rules for adopting a CyberSlug:
You must have a webpage.
LiveJournal profiles, blogs, and MySpace also count, as long as you have somewhere to upload your own graphics.
Place a link back to this page on the same page as your 'Slug.
You MUST have a link back to http://velvetdragon.com/cyberslugs on the page with your adopted pet(s). This is so other people can find the 'Slugs, 'Snails and 'Shrooms and adopt them. If you do not have a link it is considered Slugnapping.
Do not alter or distribute the 'Slug graphics without permission.
Upload the 'Slug graphic to your site; do not load images from this server.
Right click on the one you would like to adopt and choose "save as" (click and hold for Mac users). Then upload the graphic to your web space.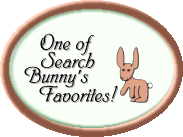 This page and the CyberSlugs, 'Snails and 'Shrooms © 1997-2006 Tserisa Supalla
cyberpets cyberpets slugs slugs slugs slug slug